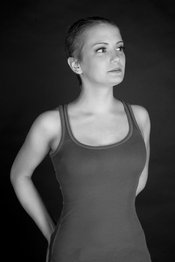 Laura Crandall Brown
In 2009 Laura Crandall Brown passed away at the age of 25 from ovarian cancer. Laura constantly expressed her desire to be able to help others who might face her same battle, and her loving and courageous spirit inspired her friends and family to create the Laura Crandall Brown Ovarian Cancer Foundation to honor her life, memory, and vision of helping others. The foundation's mission was to provide funding for early detection research of ovarian cancer and to raise awareness about the disease.
In 2015 the foundation's board of directors felt led to increase its mission impact by adding a patient support program and expanding the organization's focus on awareness to include all gynecologic cancers. Today, the Laura Crandall Brown Foundation works to fulfill this threefold mission: offering hope through early detection research of ovarian cancer, empowering communities through gynecologic cancer awareness, and enriching lives through support.