When:
Saturday, March 11, 2017
Time:
6:00 p.m.
Where:
The Wynfrey Hotel
1000 Riverchase Galleria
Hoover, AL 35244
Contact:
Lindsay Giadrosich
Special Events & Awareness Coordinator
Laura Crandall Brown Ovarian Cancer Foundation
(205) 427-0256
lindsayg@thinkoflaura.org
Our evening celebrates those who have volunteered their time and service to our community. These people have made the lives of GYN cancers patients better with their hearts and talents. Thank you to everyone who gives hope and enrich the lives we work to save.
2017 Legacy of Laura Honorees:
CORPORATE HONOREE: VIVA Health
VIVA Health believes in its responsibility to its customers and the communities it serves. The VIVA organization and its employees have shown their spirit of service to LCBF time and time again, through financial sponsorship, volunteer efforts, and their strong belief in a commitment to community caring and well-being. LCBF is grateful for the consistent generosity of VIVA Health.
HEALTHCARE HERO: Ann George
Ann is a Nurse Practitioner in the Division of GYN Oncology at UAB. She was one the first Nurse Practitioners in GYN Oncology in the State of Alabama and has demonstrated outstanding care of her patients for over 40 years. She has been centrally involved and made a difference in the care of thousands of GYN oncology patients. With a desire to educate she has trained hundreds of fellows, residents, medical students, nurses and staff over the past 25 years and the amount of knowledge and wisdom she has imparted to others is truly staggering!
CAREGIVER: Shea Bourland
As a continuous provider and caregiver for his wife and children, Shea has stepped up to every task with great determination and a gentle spirit. Unselfishly, he puts the needs of his wife and children in front of everything else. Because of his care, their family has been able to grow together and to face each day as a precious gift that has been given to them and with his support Ginny has been able to do so much more in life.
SURVIVOR: Cheryl Bourn
Cheryl is an 11 year survivor of ovarian cancer. During this time, with a selfless, loving spirit she has been dedicated to helping others with GYN cancer on their journeys. As a former LCBF board member and the Chair of CanSurvive, Cheryl's contributions of time, energy and compassion for others is extraordinary. Time and time again, patients say how much she helped them through their battle with cancer or helped their family when they needed support. She truly makes a difference daily in people's lives!
Event Details
Join us March 11, 2017 at the Hyatt Regency Birmingham Wynfrey Hotel
Registration for this event is now closed. Please contact us at b.ford@thinkoflaura.org if you have any questions.
Interested in being a Taste of Teal sponsor? Contact Lindsay Giadrosich at lindsayg@thinkoflaura.org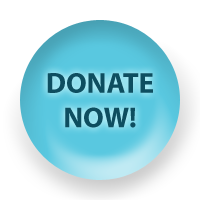 Thank you to our sponsors for this event: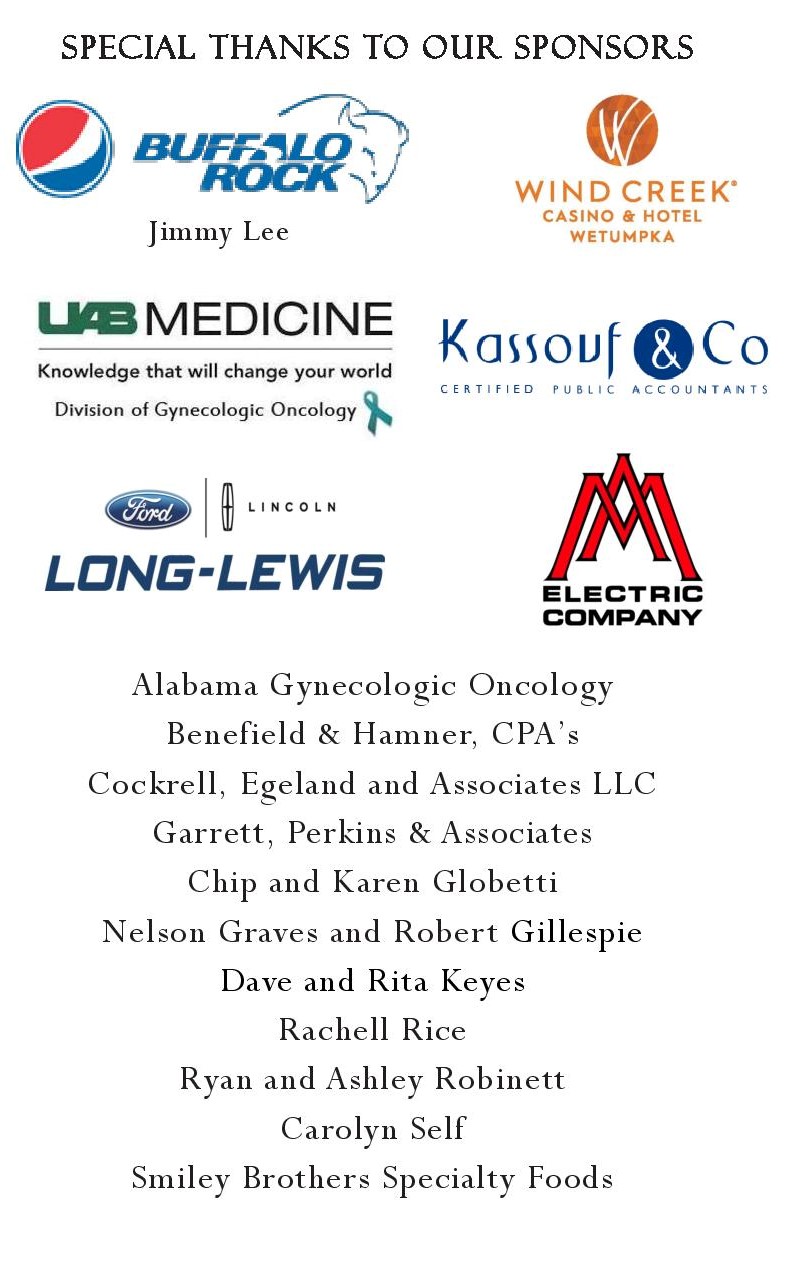 Taste of Teal Committee - A special thank you to all the ladies who volunteer to help us host this exceptional event.
Thanks to our sponsors for their support of this year's gala.
Our Mission: Offering hope through research for early detection of ovarian cancer, empowering communities through gynecologic cancer awareness, and enriching lives through patient support.
About the Laura Crandall Brown Foundation
The Laura Crandall Brown Foundation was founded in 2009 to carry on the legacy of Laura Crandall Brown, who lost her battle with ovarian cancer at the age of 25. The foundation has been able to fund over $300,000 towards early detection research grants to date. We also raise awareness of the signs and symptoms of gynecologic cancers through awareness events, including our Speaker's Bureau that implements speaking engagements throughout the state of Alabama free of charge. In the past year, our CanSurvive Support group has served more than 800 patients and caregivers, providing emotional, educational, and direct financial support to patients battling with GYN cancers and their loved ones.